Thanks to your suggestions, we are involved on a cotinous improvement process. Our main goal is to offer you the best features and services.
Recently we have updated new features such as:

Now you can manage Tournaments. With these new options, you will be able to create Draws in a single way, and still having the benefics of the leagues options, such as players controlling its own results, and so on...

Moreove, matches played in a tournament are incorporate to the player statistics.

Possibility to delete and re-schedule you matches.

Erase or annull match results.

As a administrator, you can choose if you want to receive email notifications of match results.

New private fields for users, such as phone number. It will be only visible during the competition dates, ande only other players of the same competitions will see it.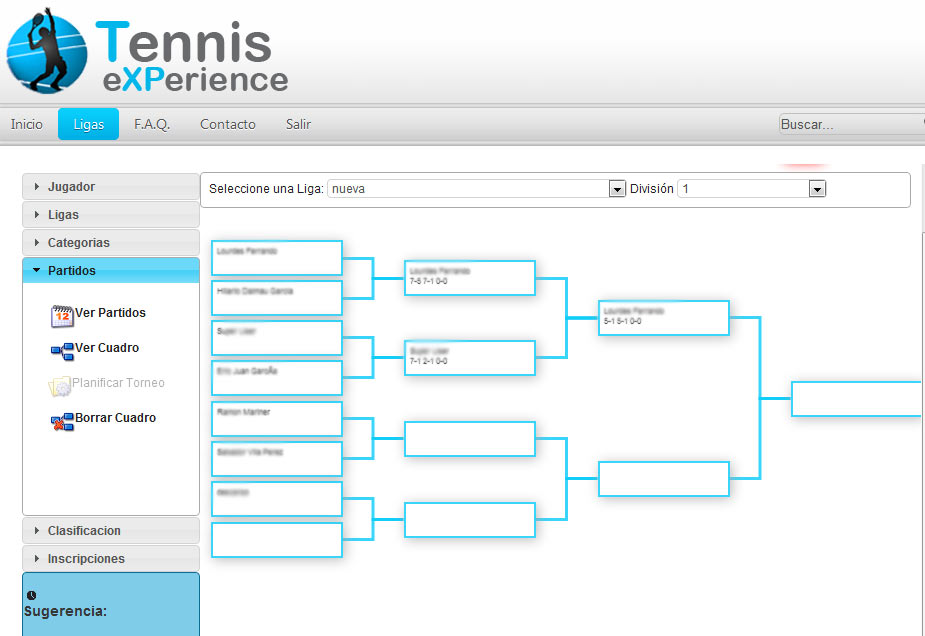 If you have any suggestion, please send it to This email address is being protected from spambots. You need JavaScript enabled to view it.